Our Business
Established in 1919, Kawasaki Kisen Kaisha Ltd, known as "K" Line LNG UK is a longstanding global Japanese shipping and logistics company.
As a Group, "K" Line has a significant history within liquefied natural gas (LNG) marine transportation, having operated in this field from its head office in Tokyo, Japan, since the late 1970s. With Japan being the world's largest importer of LNG, all of the LNG marine transportation projects that "K" Line LNG UK was initially involved in were centered around the import of this resource into Japan.For the last decade "K" Line LNG UK has had a strategic business aim to expand its activities into the Atlantic region – to develop and operate from business hubs close to its clients, and as such established "K" Line LNG UK, a 100 per cent subsidiary, in 2005.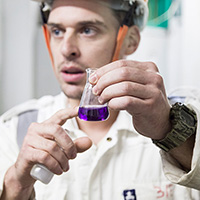 Ship Management
Helping our stakeholders achieve their goals by carrying energy safely.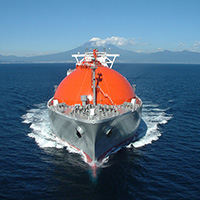 Ship Owning
Driving continuity and sustainable growth.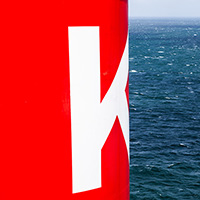 Agency
Providing group-wide support and industry-leading solutions to our customers.
Since our opening, we have taken delivery of a fleet of ten LNG carriers, which are now managed in the market. ​​​​​​​
Headquartered in London, "K" Line LNG UK is working as a ship manager, owner and regional agent to support and strengthen the Group's business activities within Europe, and the wider Atlantic region in the marine transportation of LNG.
"K" Line LNG Shipping (UK) Limited is involved in a mixture of long-term projects and shorter charters, all with reputable global energy players.
The company's business is split between long-term charter opportunities based on major LNG projects, and portfolio operators in the region where we try to provide value added services to assist in its LNG trading activities.
Read More About us at the